SO MANY DECISIONS WHEN IT'S TIME TO SELL
There is so much to think about when it is time to sell your house.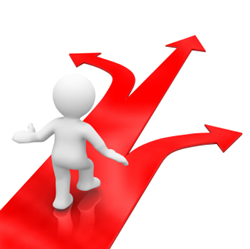 ⌂ Is it a Buyers' Market or a Sellers' Market in my price range and location?
⌂ How can I price my house so that it will sell within my time frame?
⌂ What marketing strategies are the most effective and will sell my house quickly?
⌂ What should I do to put my house in a condition to sell quickly?
⌂ What should I fix? How much should I leave as-is?
⌂ How can I get the most dollars for my house?
⌂ What is a "short sale"?
⌂ What effect are foreclosures and short sales having on houses in my price range and location?
⌂ Should I choose an agent to help me sell? How do I choose the "right agent"?
⌂ And so many, many more!
WE CAN HELP
Countless hours spent working with Buyers have equipped real estate agents with the tried and true picture of what Buyers are looking for when they are buying a house. Buyers are always looking for the most value at the best price within whatever markets exist at that time. Knowing how Buyers make their choices and preparing accordingly, can mean the difference between selling quickly for the most dollars possible or lingering on the market far too long and possibly settling for a much lower price.

If you are looking for some guidance on how to overcome a lot of the "unknowns" of selling, please reach out to us! Click here now to request a free Comprehensive Guide to Selling Your Home, where we will cover three important areas about selling your house:
1.) We will share "proven real estate truths" you will need to know to make your best decisions regarding:

Preparing to sell your house
Pricing Strategies
Marketing Strategies
Staging and Condition
Benefits of Working with an Agent
Choosing a Real Estate Agent
2.) We will provide you with proven ideas in pre-sale preparation to make your house look its very best.
3.) We will outline exactly the services you should receive when working with an agent and how we will deliver those services should we decide to work together.
WANT TO KNOW THE VALUE OF YOUR HOME?
Click here to find out today!